Split receipts to multiple expense accounts and cost centers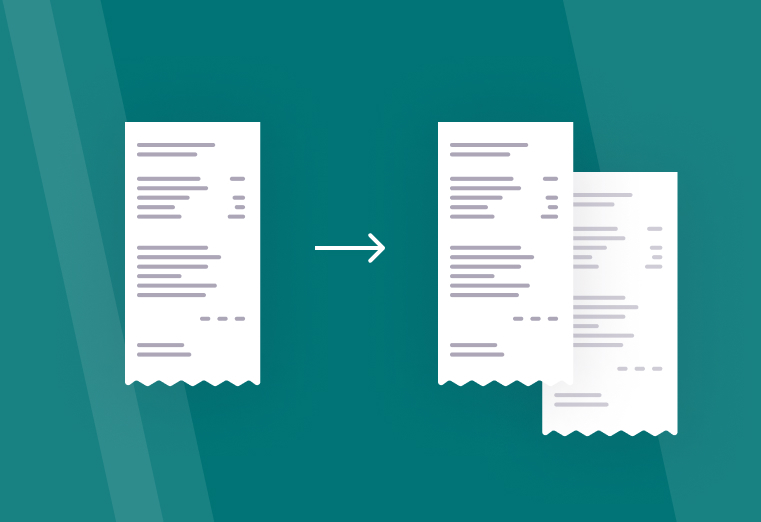 Sometimes there is a need to split a cost to multiple Cost Center or Projects. A receipt may also contain different type of costs that need to be split between accounting accounts. We wanted to improve our Receipt form to serve these needs.
How to split a receipt
Start splitting by adding a new expense line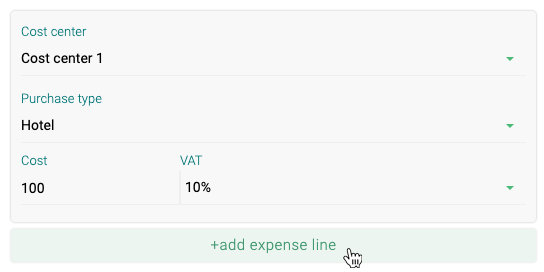 Adding a new expense line allows you to set a different VAT percentage to the line. To continue splitting receipt to multiple expense accounts and cost cost centers you have to press "Split".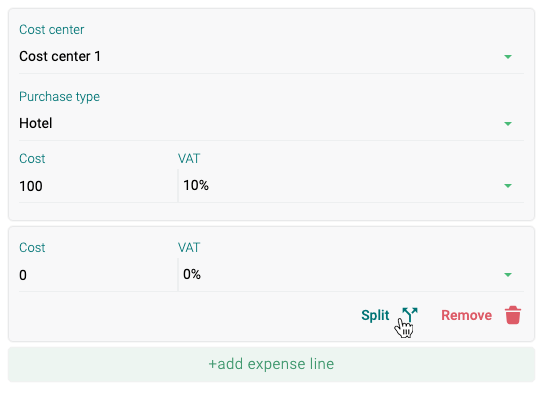 After splitting you can select the desired cost center and purchase type to the expense line.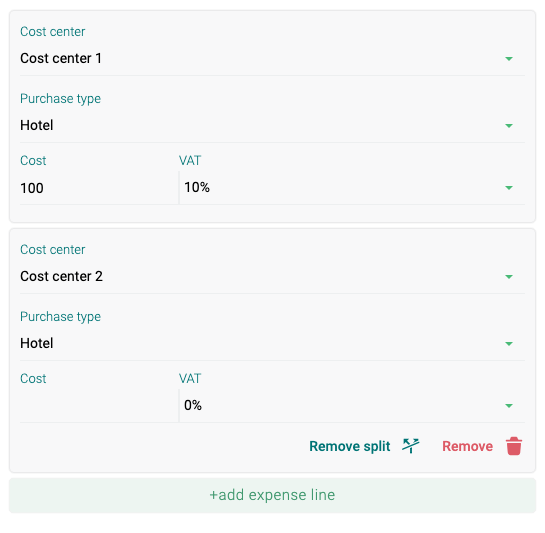 Did you split too much? No worries! You can cancel the split or the whole expense line by pressing "Remove split" or "Remove".
Splitting receipts is also available in mobile app. Update Bezala to the most recent version to use the feature. We also recommend making sure your mobile device is using the most recent version of the operating system.