Danske Bank Mastercard
With Bezala, you ensure that Receipts of expenses purchased with Danske Bank Mastercard company cards will be sent to accounting. We will remind you of missing Receipts so the accountant doesn't have to.
Danske Bank Mastercard's competitive pricing, adequate credit limits, and flexible options of payment methods have made it one of the most popular credit card companies in the Nordics. Bezala has direct integration with Danske Bank Mastercard, which allows credit card transactions to be imported to Bezala daily.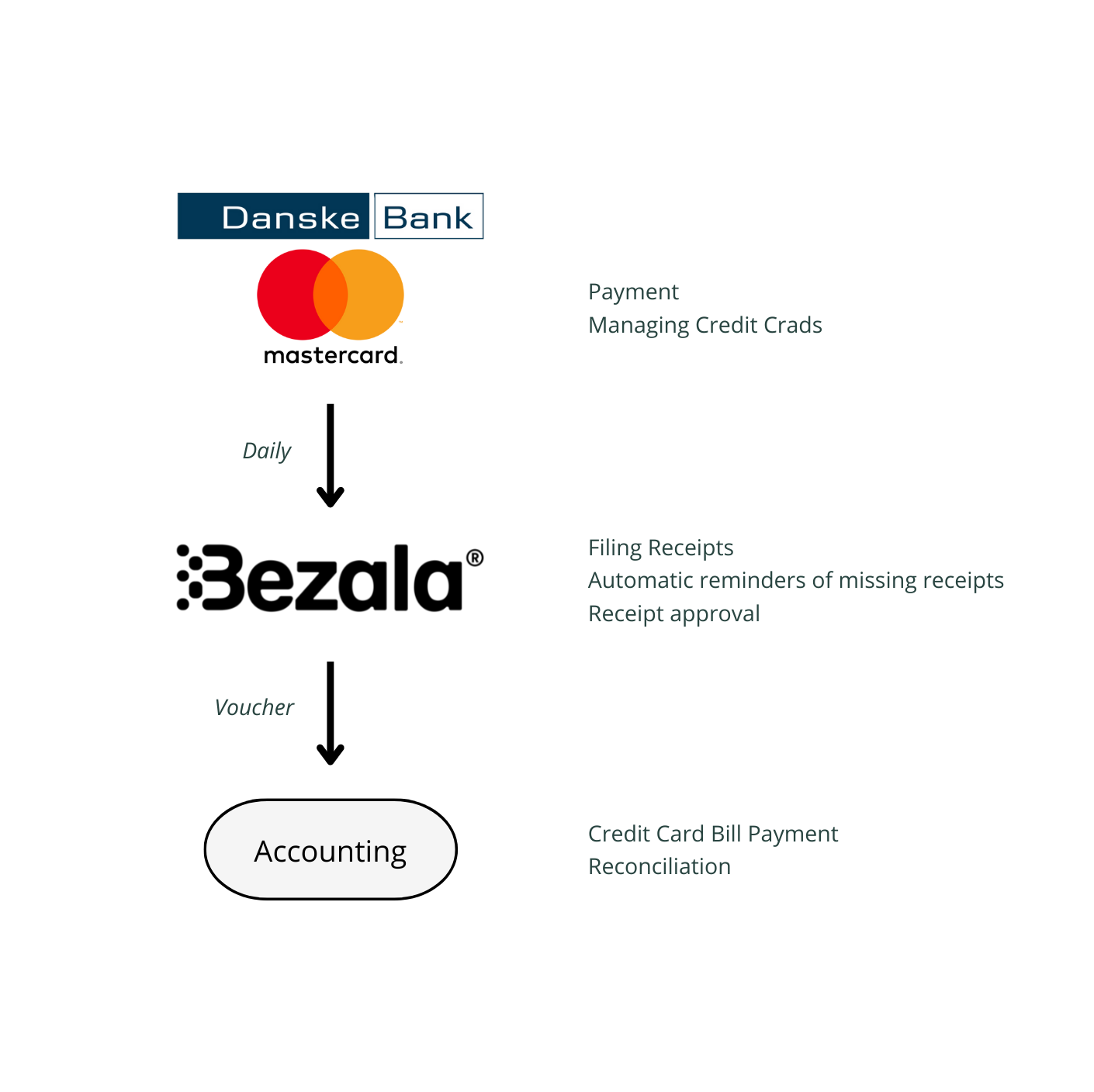 Want automated reminders of missing receipts?
Danske Bank Mastercard integration allows Bezala to remind employees of Receipts still missing from accounting. When an employee uses Mastercard, they can file a Receipt to Bezala immediately. Bezala connects the filed Receipt to the credit card transaction and notes, which Receipts are still missing.

Bezala sends the employee an automated email reminder of the missing Receipts weekly. The employee can easily file the missing receipt through the email sent by Bezala.

Use Danske Bank Mastercard with Bezala to manage all card transactions and travel expenses:
When you integrate Danske Bank Mastercard into Bezala, your employees can:
Use Mastercard to make purchases for the company
Use Bezala to claim Mileages and Per Diems
File Receipts and allocate them to the correct projects and cost centers easily
Create Expense Claims for expenses paid with their own money
Set an approval cycle for their purchases
Pricing
Bezala Credit Cards is a paid extra feature that costs 3 € per card.
Danske Bank does not charge for the integration.