Claim Mileage Allowance effortlessly with Bezala
Do you often go on business trips with your own car? Bezala calculates the Mileage Allowance for you. You can also split the distance covered into smaller trips.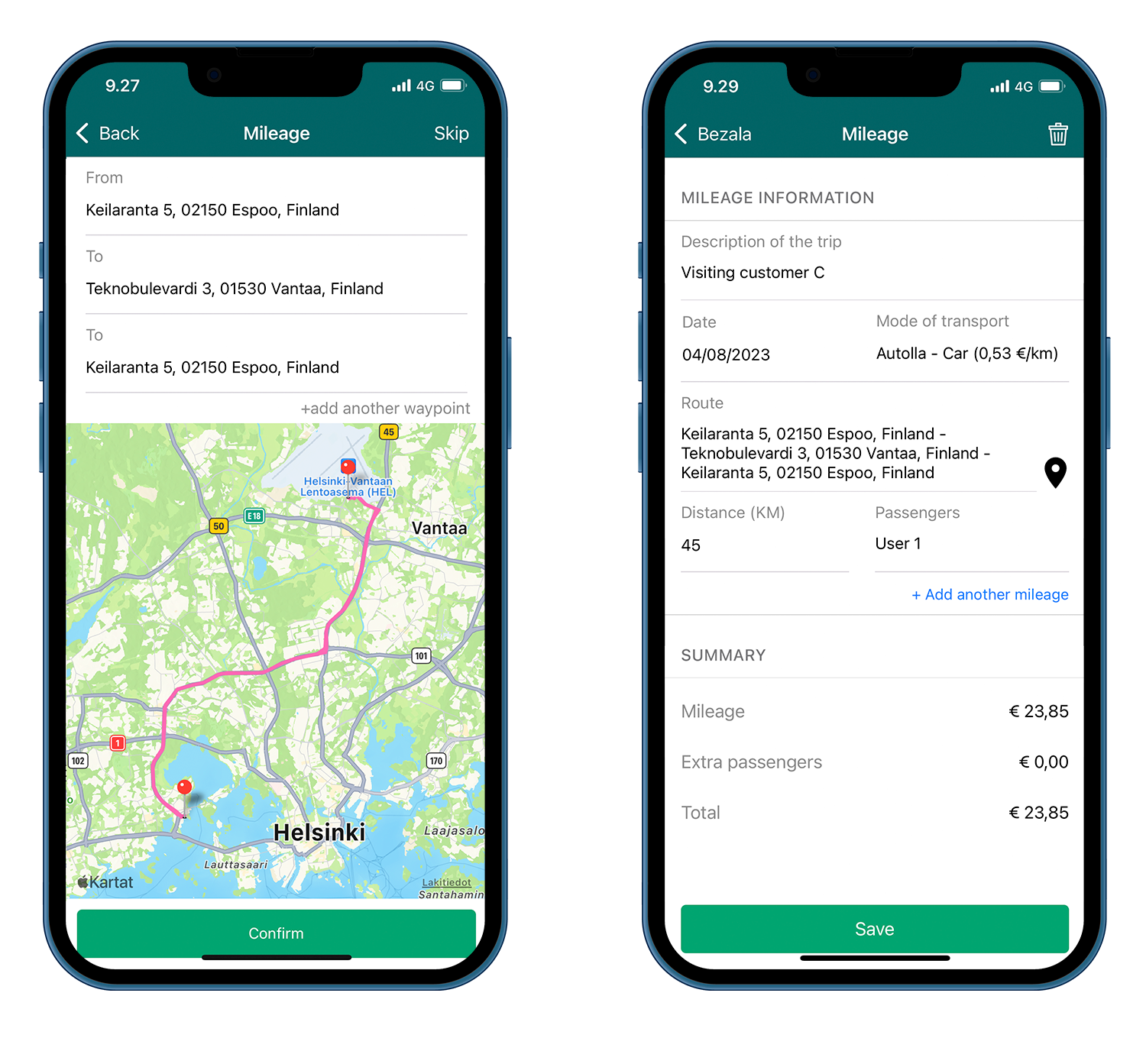 Smoother approval of Mileage Allowance claims
Bezala enables a fully electronic and customisable approval of travel and expense claims. Mileage Allowances can be managed both in the mobile- and web app.
Get reimbursed faster for mileage
The fully electronic expense claim process eliminates the need for manual work. You get your Mileage Allowances faster and the accounting process is more efficient.