Submit your Per diems on the go
Applying for Per Diem is easy with Bezala mobile application. Forget Excel and complex Per Diem forms. With Bezala you just need to choose country, add description and set start & end times.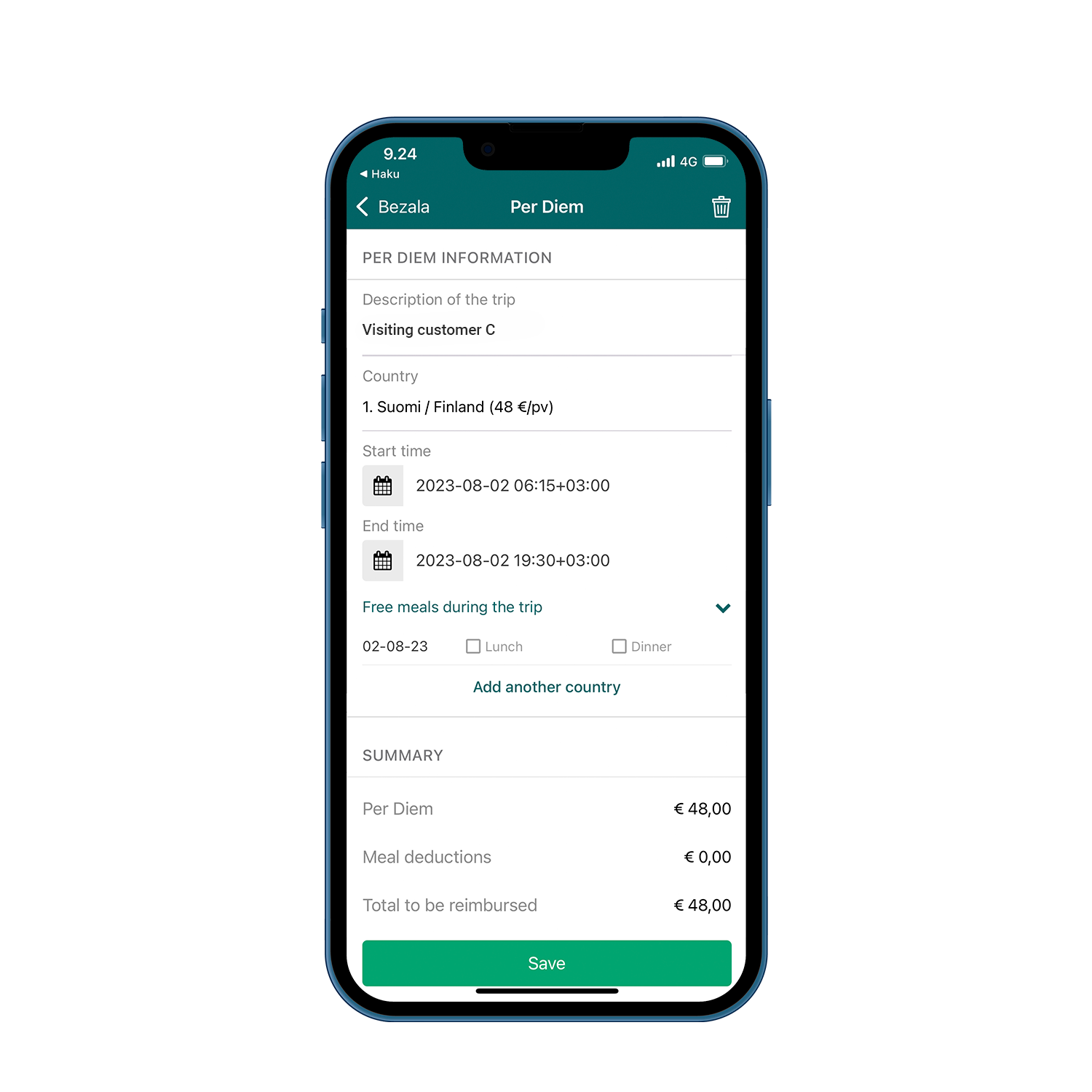 Approve Per Diem allowances effortlessly
You can approve Per Diem allowances from your phone or in your browser. Bezala gives you the opportunity to customise the approval cycle to fit your company's needs.
When Per Diem allowances are approved, the payment transactions are created automatically
The automated process eliminates the need for manual handling of Per Diem allowances. The payments just need to be approved in accounting, after which you'll get reimbursed. We notify the authorized person about allowances waiting for payment.

Per Diem forms are just the beginning, check out our other forms. Need a custom daily allowance form? No problem! Just contact our support team, and we'll do our best to support your custom needs.