Submitting Receipts Made Easy
Bezala is the fastest Receipt App available. Submitting receipts to accounting has been made easy in mobile app, browser and from email.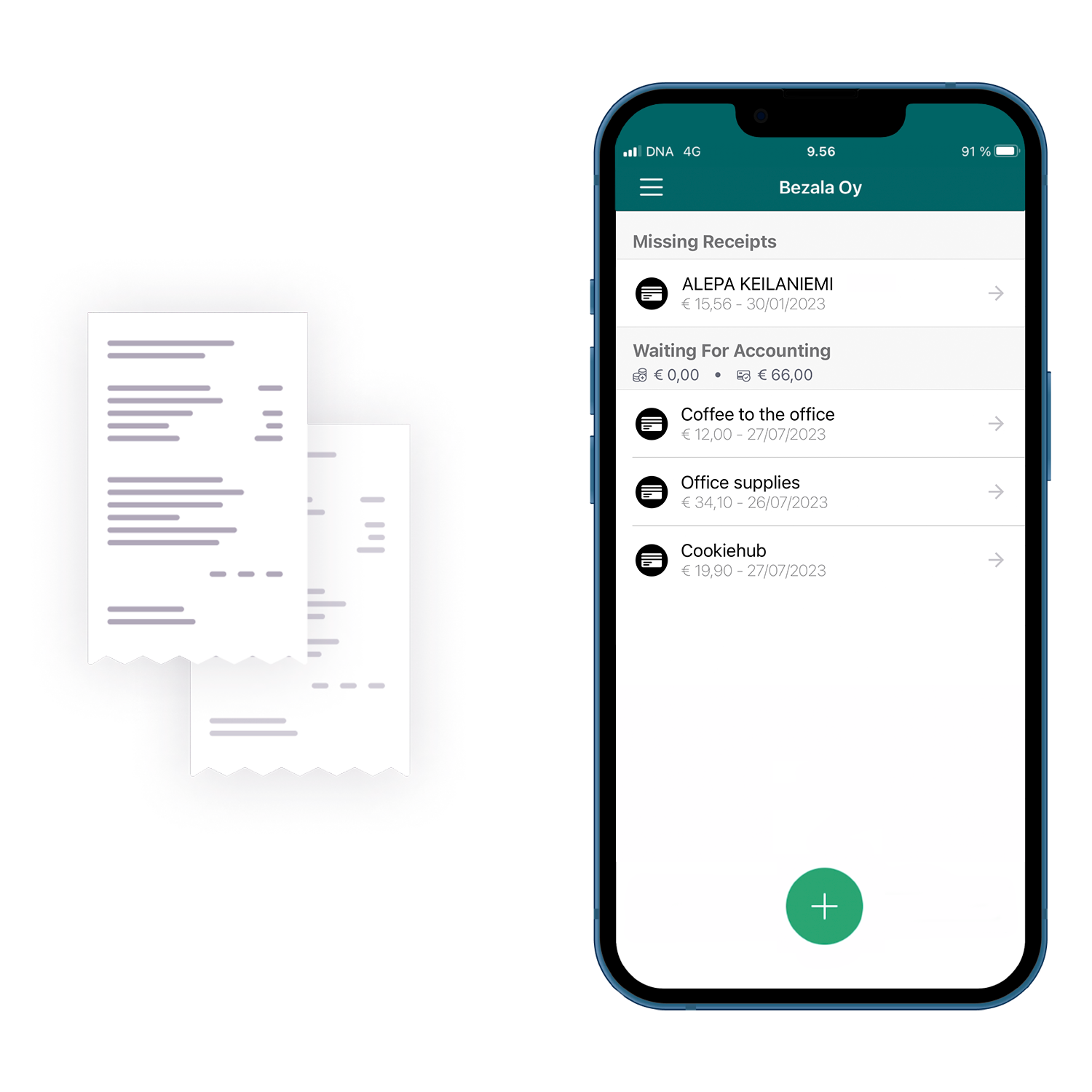 Bezala has sped up our financial processed significantly and streamlined the use of time of all of our employees.

Mikko Kivi, Chief Financial Officer, Finnish Athletics Federation
Fastest Way to Handle Receipts
Bezala was developed to simplify the whole receipt process by automating as much of it as possible. Our Receipt Scanner (OCR) reads the data from the receipt, users' default cost center info can be imported from HR systems and Smart Receipt Form suggests the accounting account automatically. Just snap, describe, send and let your suffering come to an end.
With Bezala you can Approve expense claims on the go. You can approve them in both the mobile app and browser. Bezala supports various kinds of approval cycles. The approval cycle can also be set differently for every employee.

No More Missing Receipts
With Bezala, you can connect your business card to accounting. In Bezala both the employee and the accountant always have up-to-date information about which receipts are still missing from the accounting. We also send reminders about missing receipts. Thanks to Bezala, receipts can be found in accounting even before the credit card bill arrives there.
Optimize your credit card processes
Automated Accounting
Bezala can be connected to different accounting programs. You can import the current chart of accounts and cost centers into Bezala, so that the necessary information can be added to the receipts immediately when adding receipts to the app. You can also split receipts to multiple cost centers and accounting accounts easily.

Automated data transfer brings the finished accounting material directly to the accounting software, automating the reimbursement process as well.
Watch the video or ask for a demo