New vacation settings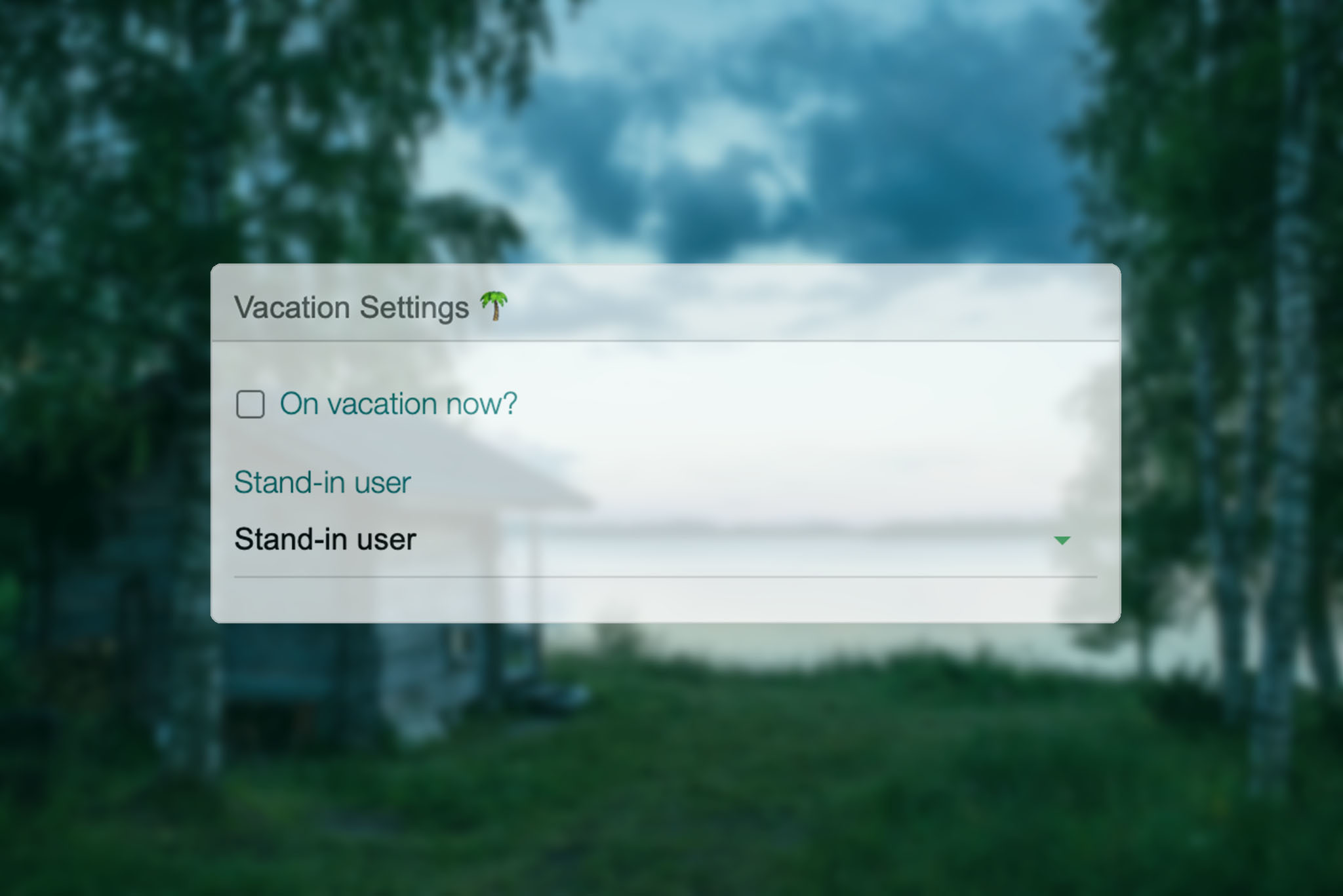 We have just published new Vacation settings that enable assigning stand-in users to users who are part of approval cycles. Thanks to the feature there is no need to do manual changes to approval cycles during the holidays.
Assigning the stand-in user
Users with Manager role can assign stand-in users to other users in Users page. Approvers can also assign themselves stand-in users their personal profile in Bezala's browser version.
In users' settings you can find new field titled Holiday settings. To assign a stand-in user just activate the On vacation checkbox and select the stand-in user.
Good to know
Users with only Employee role can only select users with Public approver role as stand-in users. That is why it is recommended that Users with Manager role assign the stand-in users.
The stand-in users substitutes only their part in approval cycle. The other possible approvers stay in the approval cycle meaning every approver should be assigned a stand-in user if there are multiple approvers from the same approval cycle on vacation at the same time.
If the user is part of the approval cycle in multiple companies, the stand-in users should be assigned separately to each company.
Also, remember to uncheck the On vacation box when the approver gets back from the vacation.
Have a great holiday!
Best regards,
Bezala team